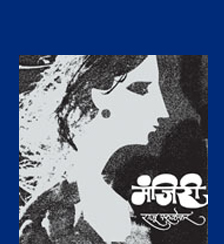 Poet
Best abstract paintings in words ....
I did not compose poems but poems happened to me. When an artist claims he creates a painting or a poem it sounds very synthetic. When poem creates a poem it is organic. Poem happens to him in as less words possible. It is abstract expression of self, a reader's vision yielding beyond his expectations.
And there are only two types of art form; one is poetry and the other is painting. A poet never tries to reach out to people but the poem as a medium chooses him to convey his feelings to them. I am just a horse and poem as a medium is riding atop me. Hence I started writing poem. Till date I have written more than 2000 poems of which 41 poems have been included in 'Manjiri'- collection of poems.
Dattatray Padekar, artist of international stature created illustrations for every poem with great love and affection. He said so otherwise he would have never taken the efforts to do so.